I've painted a series of color images that stand outside the front of my house, I wanted to do something BIG ever since we did the 140X140 street painting at Copia in Napa so I started painting the big boards in my backyard.
This is the first one. I liked it, so I moved on:
This one is upside down, I'm not sure why I do that, but I do it all the time to look at them differently.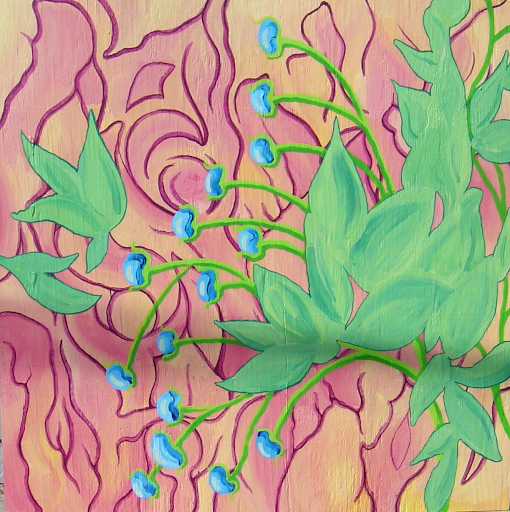 This one may not be finished yet. I think I'd like a circular light shape behind the plant, in front of the background, transparent. And then I painted this:
  I call it "Blue Turmoil" I have a fifth board to paint and will post it here. Thank you for looking!